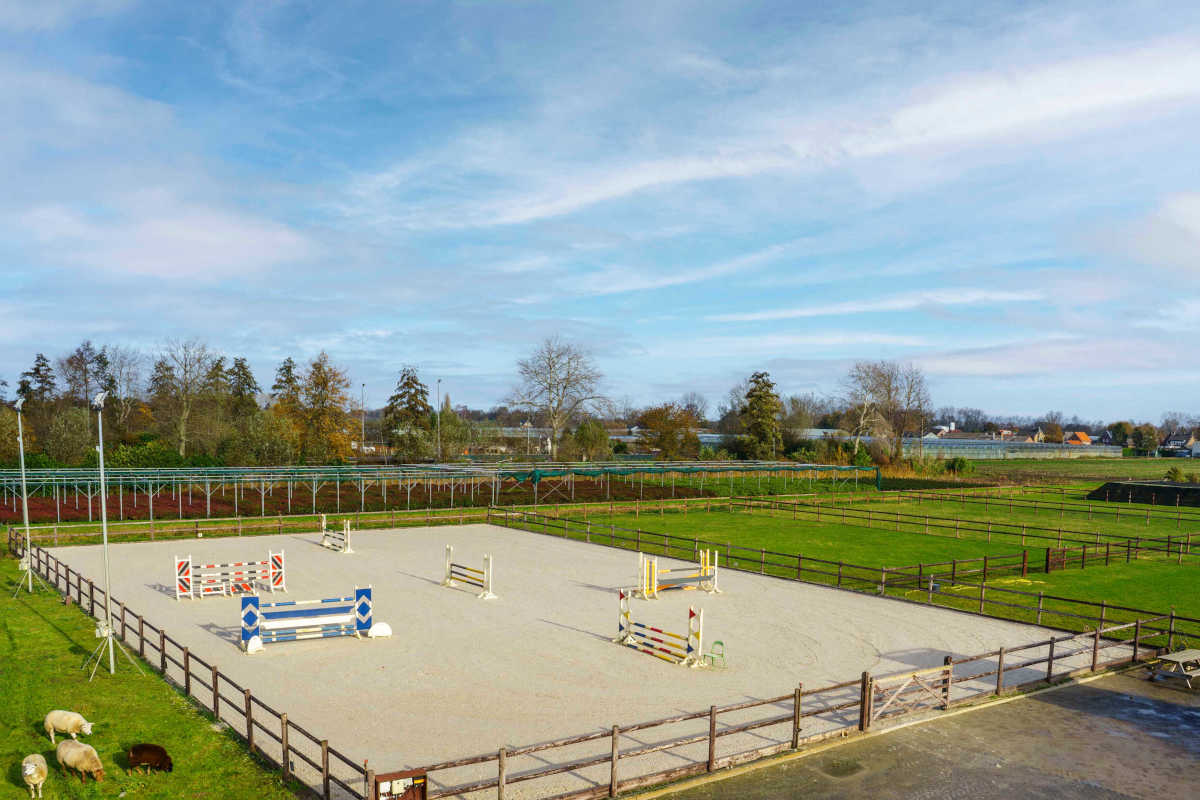 Outdoor arena
We use our outdoor area for daily training sessions with the horses. This arena offers ample space (50x30 metres) to practice dressage with the horses. The surface is an 'Agterberg' surface, to reduce the chance of injuries as much as possible. Furthermore, a number of different obstacles are available for jumper training sessions.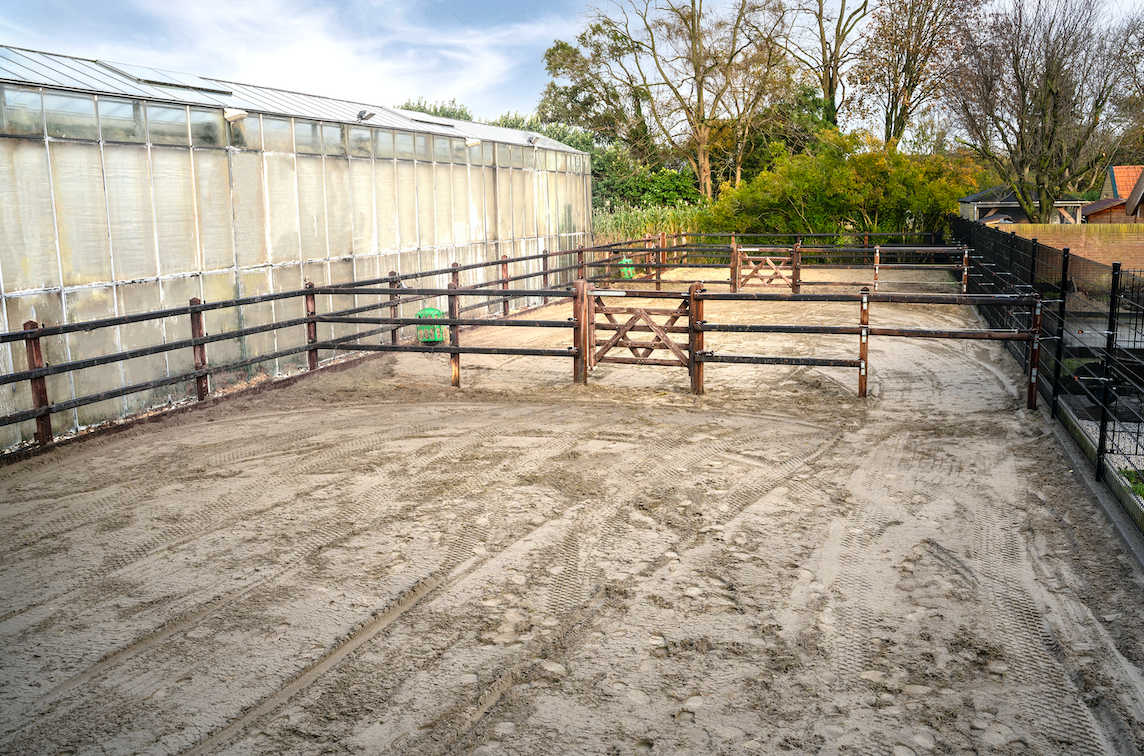 Paddock
As we have three paddocks, our horses can run freely and play with other horses. The paddocks are adjacent to one another to ensure that the horses can easily be split into groups or put together. The good quality fencing ensures that the animals can safely go outside.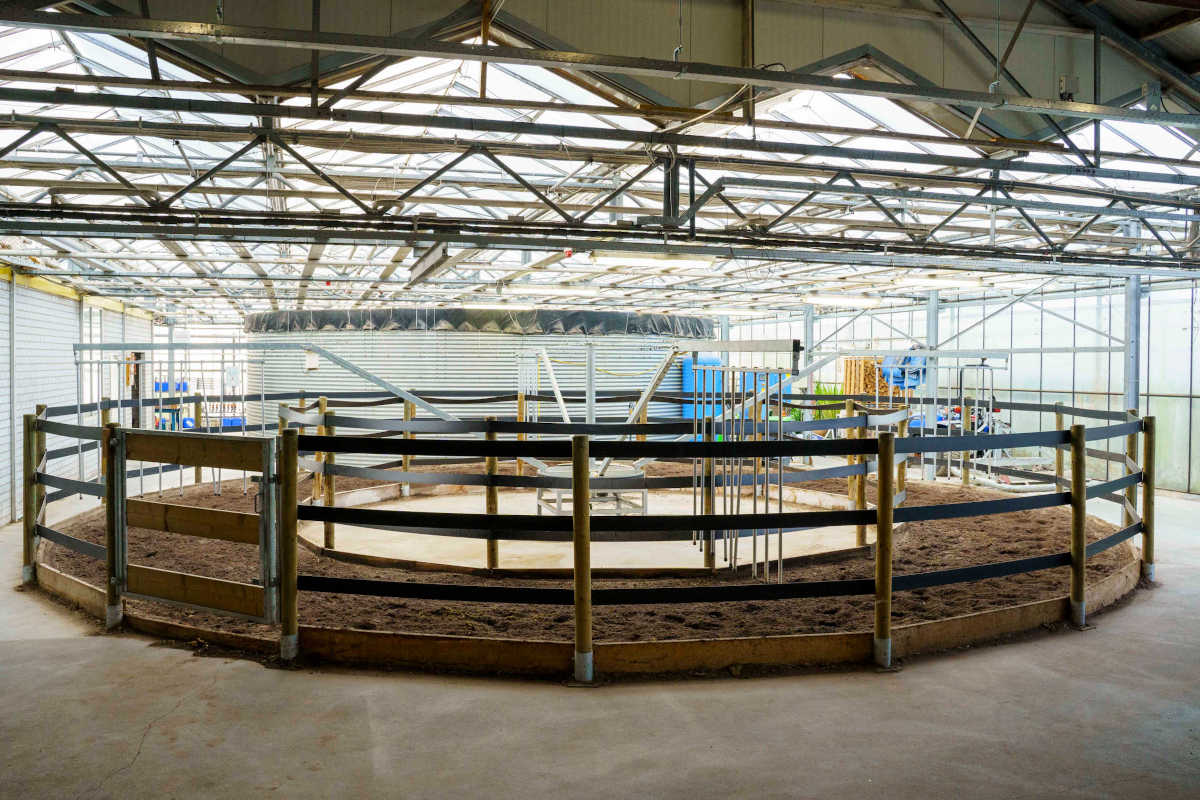 Horsewalker
A point of pride for our sport horses is our sheltered horsewalker. The horses spend time here each day to maintain their fitness, and if the weather is bad they can regularly spend time in the horsewalker.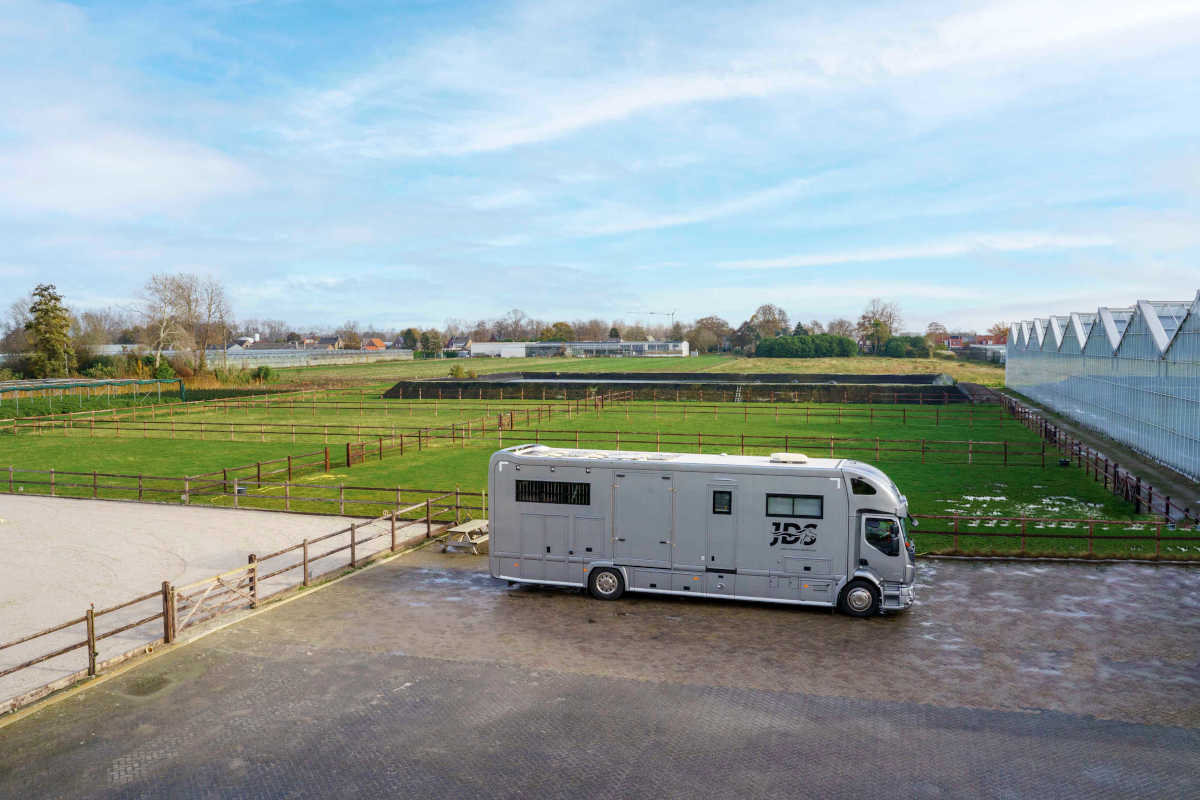 Meadow
The horses can graze, walk around and socialize with others to their hearts' content in the meadow. This is especially enjoyable for the horses during pleasant and dry weather. We have a number of meadows at our disposal, a number of which are connected via gates.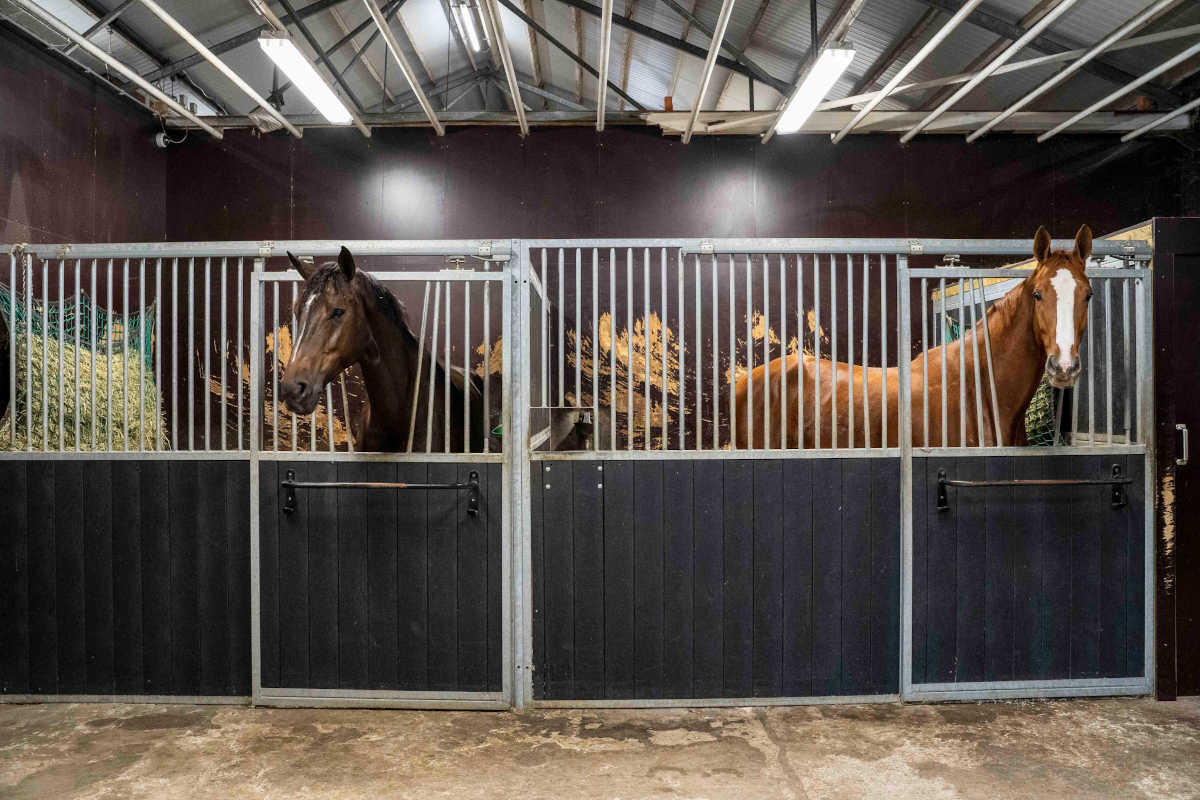 Stable
The stables are in a well ventilated and sheltered area, in which each animal has its own box. Horses are herd animals and can always put their head out of the door to maintain contact with the other horses. We have a total of eight boxes.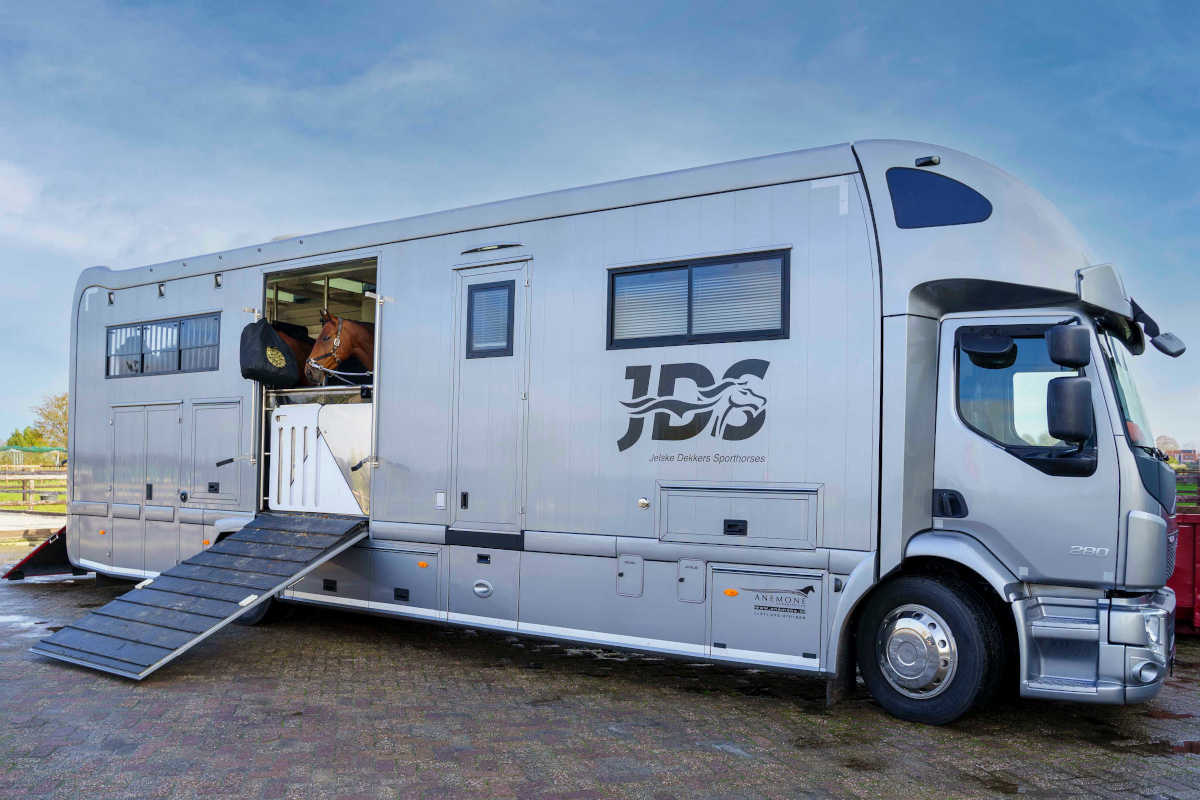 Lorry
Thanks to the help of our partner Sentinel, we were able to purchase a fantastic horsebox. The horses are transported in this horsebox when they are taken to competitions.